Finally, we have escaped the evil clutches of cinematic release and are trying to get the film out to the world.
So, here it is, on Amazon.
I assume you can buy it in other places, but I don't have their links, and Amazon seem to ship to a fair chunk of the entire world.
Anyway, it doesn't come out till October, so if you need something else to full up your time here is a piece on Shaun Tait being very fast, very wide and very brutal.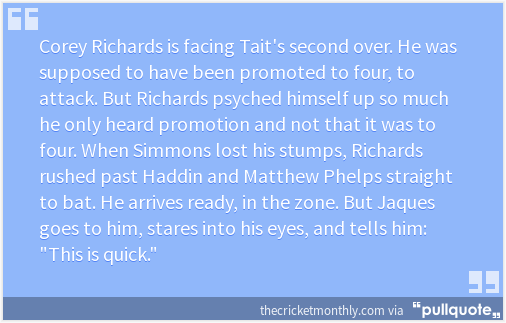 Or you can just listen to all the Andy Zaltzman cricket sadist hours as they are now on itunes.
But, buy the DVD first.